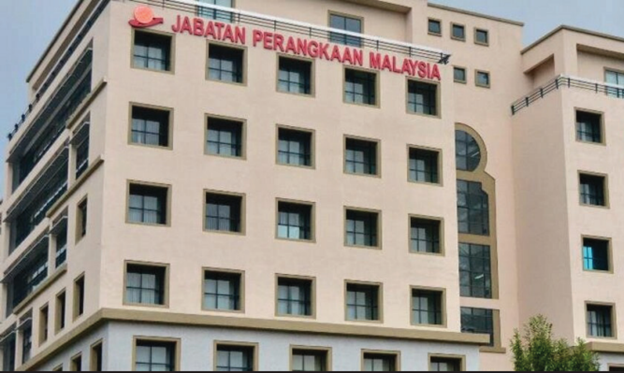 JABATAN PERANGKAAN MALAYSIA (DOSM)
Perkhidmantan Mengkaji, Mereka Bentuk, Membangun, Mengintetegrasi, Memigrasi Data, Menjana Dan Mengeluarkan Statistik Pasaran Buruh. Membekal, Memasang, Menguji, Dan Mentauliah Bagi Perkakasan, Perisian Dan Aplikasi Projek Pembangunan Sistem Analitik Maklumat Buruh (LMIAP) Fasa 1.
1. Mengoptimumkan pengumpulan data pasaran buruh dari agensi/ kementerian ke dalam LMIAP secara berpusat bagi memastikan pengurusan data yang cekap dan berkualiti.
2. Mengatasi masalah penyusunan statistik buruh sedia ada secara manual, kompleks dan silo dengan mentransformasikan kepada pengautomasian dan pengintegrasian proses kerja, meminimumkan proses kerja manual dan sekali gus mempercepatkan pengeluaran statistik buruh dengan lebih terperinci. Di samping itu memenuhi keperluan pengguna yang semakin meningkat dan dinamik dapat direalisasikan.
3. Mempercepatkan prosesan data melalui bantuan Artificial Intelligence (AI) untuk mengurangkan intervensi manusia dan meminimumkan kesilapan proses manual.
4. Membangunkan model statistik bagi menyediakan dan menggunakan indikator pasaran buruh bagi memperihalkan naratif analisis siri masa serta mengukur korelasi antara indikator dengan kumpulan demografik dan geografi.
5. Menghasilkan analisis peramalan (forecasting) anggaran guna tenaga mengikut industri, corak pengambilan pekerja, employment projection, dan occupational distribution across industries menggunakan antara muka yang mesra pengguna.
6. Membangunkan kerangka maklumat pasaran buruh berdasarkan komponen labour account iaitu aspek penawaran dan permintaan buruh, jam bekerja dan kos buruh.
7. Membangunkan kerangka konsep dan definisi maklumat pasaran buruh.
8. Penghasilan indikator pasaran buruh negara yang selari dengan pemakaian konsep dan saranan di peringkat antarabangsa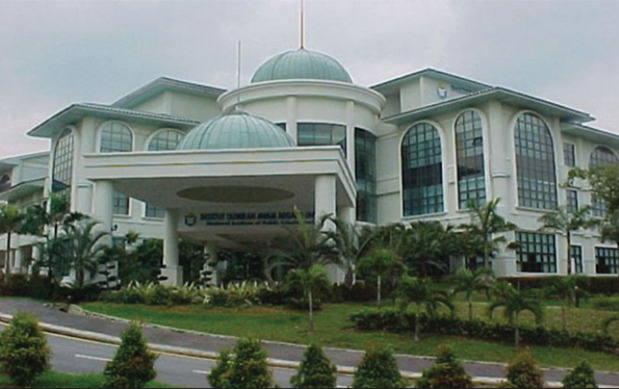 CT210000000005420 / INTAN 16/2021
INSTITUT TADBIRAN AWAM NEGARA (INTAN)
Membekal, Menghantar, Memasang, Mereka Bentuk, Membangun, Menguji Dan Mentauliah Perkakasan Perisian Dan Sistem Aplikasi Serta Membangunkan Bahan Kursus Untuk Pelaksanaan Perkhidmatan Pembangunan Kompetensi Kerajaan Digital (Digital Government Competency Development, DGCD)
1. Pengurusan Projek dan Pengurusan Perubahan.
2. Membekal, Menghantar, Memasang Menguji Perkakasan, Rangkaian Dan Perisian
3. Pembangunan i-LMS
4. Pembangunan Application System For Digital Competency Monitoring (ASDCM)
5. Pembangunan Online Content Development and Enrichment
6. Pembangunan Pakej Pembelajaran IR4.0
7. Latihan Teknikal dan Pensijilan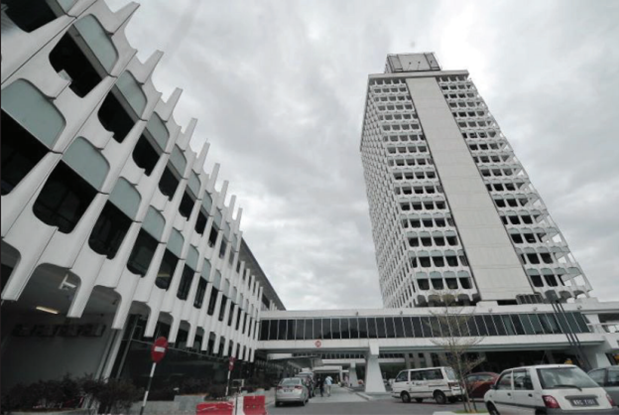 Perkhidmatan Kerja-Kerja Naik Taraf Dan Baik Pulih Bangunan Parli – men Fasa 2C (II) – Pemasangan Sistem Teknologi Maklumat & Komunikasi (ICT) dan Kerja Berkaitan.
1. Structured Cabling
2. Equiment Rack
3. Active Equipment
4. System Servers
5. PC & petipherals
6. Server Room Facilities
7. Video Cenferencing
8. Earthing System
9. Training
10. Testing & Commissioning
11. Other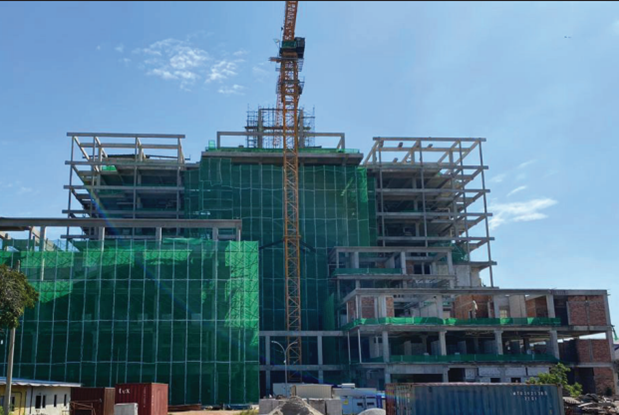 PERS/R-PK(10)1258/67-2018
HOSPITAL SEBERANG JAYA (PENANG)
ICT works for multistorey block Hospital Seberang Jaya, Pulau Pinang
Supply | Install | Testing | Commisioning
1. Structured Cabling
2. Equipment Rack
3. Active Equipment
4. System Servers
5. Pc & Peripherals
6. Server Room Facilities
7. Video Conferencing
8. Earthing System
9. Training
10. Testing And Commissioning
11. Others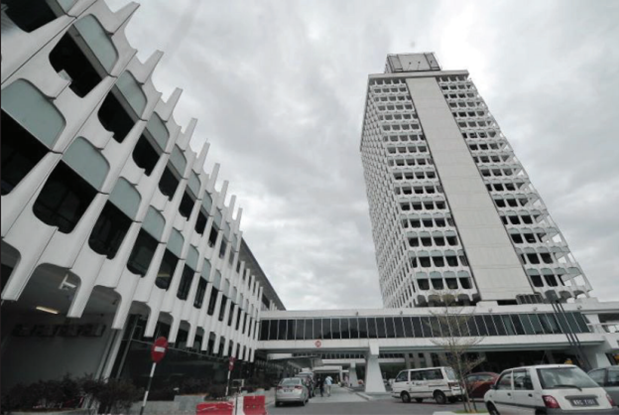 PERS / ICT(6) 1002 / 41-2015
BANGUNAN PARLIMEN MALAYSIA (FASA 3B)
ICT works for the upgrade and repair of Parlimen Malaysia (Fasa 3B)
Supply | Install | Testing | Commisioning
1. Structured cabling system
2. Equipment rack
3. Active equipment
4. Digital conference system
5. Internal telephony installation
6. Earthing system
7. Warranty, support & maintenance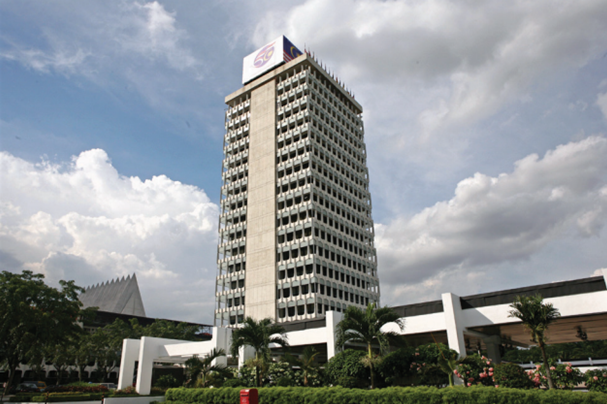 TRC (HQ) / PARLIMEN (2B) / FHSB / 2014 / 044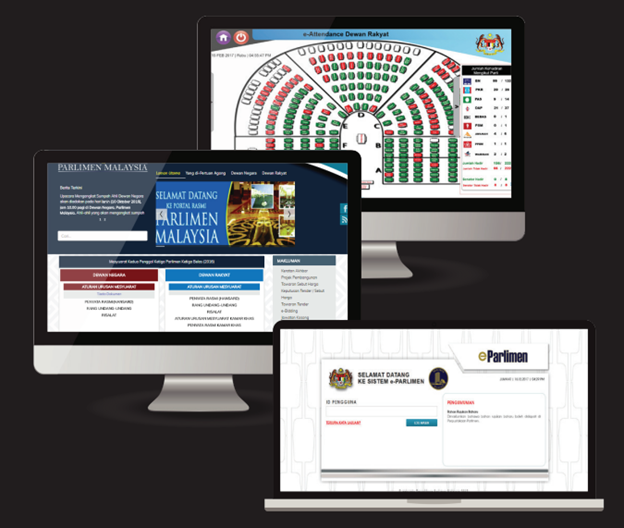 BANGUNAN PARLIMEN MALAYSIA (FASA 2B)
Sub-contract for the supply, installation, testing. commisioning, and maintainence of ICT for repairing and upgrading works of Malaysian Parliament Building (Phase 2B)
Total Hardware & Software Solution
1. Development of application system (e-Parlimen)
2. Integrated Digital Conferencing System (IDCS)
3. Parliament Information Dissemination System (PIDS)
4. Development of Public Portal and Intranet
5. Network Insfrastructure
6. Data Migration
7. Training and transfer of technology
8. Testing and commisioning
9. Documentation
10. Warranty, support & maintainance
e-Parlimen is a modular solution specifcally developed in line with the requirements to manage the day-to-day operations of the Persidangan Dewan Rakyat and Dewan Negara in Parlimen Malaysia. The solution captures the detail information of members of Parlimen Malaysia, and the questions and motions forwarded by the members. The developed solution automatically generates the daily Aturan Urusan Mesyuarat (AUM) of the Dewan which will be electronically distributed to the members during the Persidangan Dewan. The system is also designed to capture Parlimen's Hansard, and members' attendance via facial biometric recognition. eVoting is a module which allows members in attendance to cast their vote electronically when voting session takes place during the Persidangan Dewan.
1. Takwim Dewan
2. Maklumat Ahli Dewan
3. Elaun & Tuntutan, Pinjaman Ahli Dewan
4. Susun Atur Kedudukan Dalam Dewan
5. Pertanyaan Lisan, Bertulis & Usul & Soalan
6. Risalat
7. Rang Undang-undang
8. Aturan Urusan Mesyuarat
9. Nota Speaker
10. Votes & Proceeding
11. Jurubahasa
12. Kehadiran Ahli Dewan
13. Jawatankuasa Dewan
14. Handsard/penyata Rasmi
15. eLibrary
16. Penyelidikan
17. eVoting
JKR / IP / CKP / 12 / 2013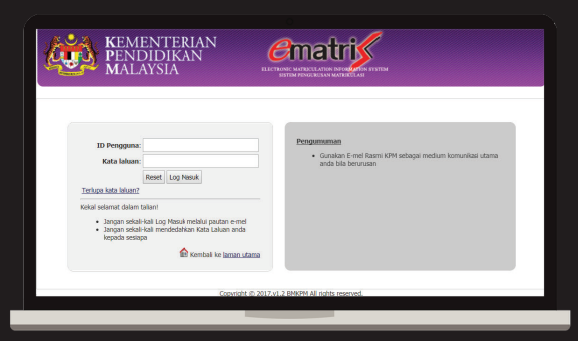 KOLEJ MATRIKULASI KELANTAN
ICT works for Kelantan Matriculation College
Supply | Install | Testing | Commisioning
1. Fiber Backbone Cabling – 5.5 km 8 core single mode
2. Data Center implementation consist of In-Row Cooling System, Vesda System, FSS and CRAC System, EMS
3. Unified Communication – Net work Active Equipment
4. Storage & Backup Solution – 120 TB
5. PC & Notebook – 570 unit desktop, 100 unit laptop
6. Printer & Scanner – 144 unit printer, 38 scanner
7. Servers – 1 blade server, total of 18 servers
8. Biometric, card access, and entry gate system
9. Language Lab Solution Software
10. Develop, install, testing, commisioning and training of eMatris application
eMatris is a modular and scalable solution specifically developed in line with the requirements of the present day universities and colleges. It integrates most of the complex processes adopted by professionally managed educational institutes right from students' admission stage until their graduation. The system also maintains students' historical academic performance as required by the institution for future reference.
Student Information System
1. Student master database
2. Hostel management
3. Online student attendance
4. Student in / out details
5. Student diciplinary record
6. Class schedule
7. Room and exam centre management
8. Exam grading system
9. Mentor / mentee enrollment
10. Application for leave & outing
11. Examination appeal
12. Change of major
13. Student counselling
Human Resources Management
1. Organization chart
2. Employee database
– Personal Information
– Professional information
– Dependent details
– Training details
– Journals / Publications / Conference / Seminar etc.
3. Staff attendance
4. Transfer request
Project Monitoring System
1. Registration of new project
2. Project progress tracking
3. Project progress reporting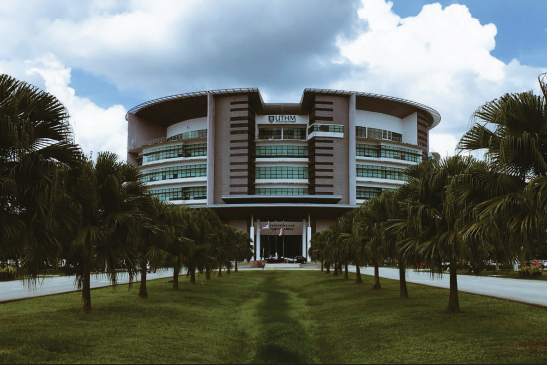 UNIVERSITI TUN HUSSEIN ONN (UTHM)
Electrical (LV & ELV), telephony, & ICT works for new staff training center for Universiti Tun Hussein Onn.
Supply | Install | Testing | Commisioning
1. Data structured cabling & fiber backbone distribution
2. Network active equipment (1 core switch, 5 dist switch, 14 wireless)
3. LV, ELV, & substitution
4. Telephony system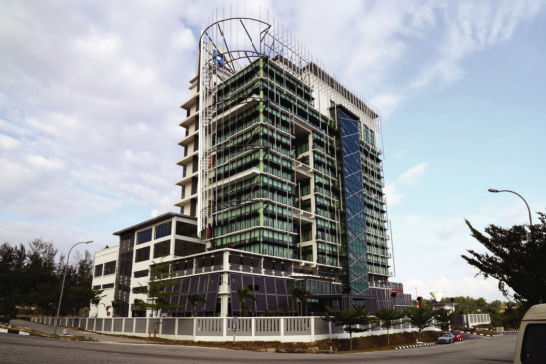 JKR / IP / CKUB / 05 / 2012
ICT works for n ew headquar ter of Johor Port Authority
Supply | Install | Testing | Commisioning
1. Data structured cabling & fiber backbone
2. Installation of 250 C AT 6 data ports
3. Installation of 1.2 km of 8 core multimode fiber channel cables
4. External (810 m) & internal (250 port) telephone infrastructure
5. Network active equipment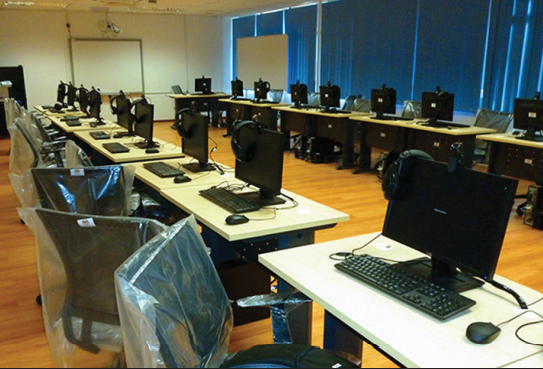 JKR / IP / CKE / 90 / 2012
INSTITUT PENDIDIKAN GURU, BANDAR ENSTEK NILAI
ICT works for the renovation and upgrade of 13 language lab for Teachers's Training Institute
Supply | Install | Testing | Commisioning
1. 325 unit desktops and 26 unit color laser jet printers
2. 35 unit 10G access switches and 13 1U servers
3. 400 points of data structured cabling
4. 408 unit indoor and outdoor fiber termination
5. 13,000 unit software with full customization of language of learning software
6. 15 unit interactive board c/w short throw projector
7. Card access system with the integration of existing IPG system
8. 600 unit of portable UPS and 30 Rackmount UPS
9. Office automation system for each PLGDP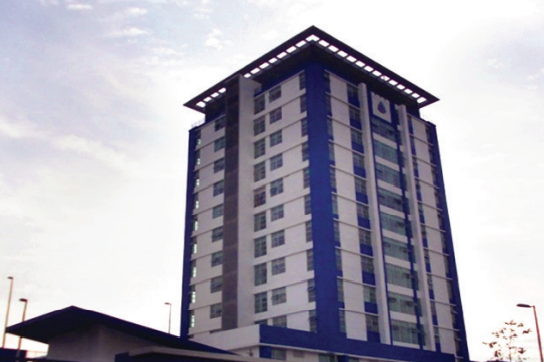 PER / ICT / (4) 735 / 15-2011
IBU PEJABAT POLIS DAERAH (IPD) JOHOR BAHRU
ICT works for the district headquarter of Royal Malaysia Police, Northern Johor Bharu
3 Supply | Install | Testing | Commisioning
1. 1 unit core switch c/w 7 slot chassis 48Gbps
2. 1 unit access switch c/w 48 ports
3. 28 units access switch c/w 24 ports
4. Data structured cabling for 523 unit of data point
5. 809 meter of fiber indoor backbone cabling
6. 13 unit 1kVA UPS, 1 unit of 5kVA UPS
7. 379 unit analog single line telephone 1 unit PC base PABX system model 8. Network active equipment inclusive of DNS and DHCP system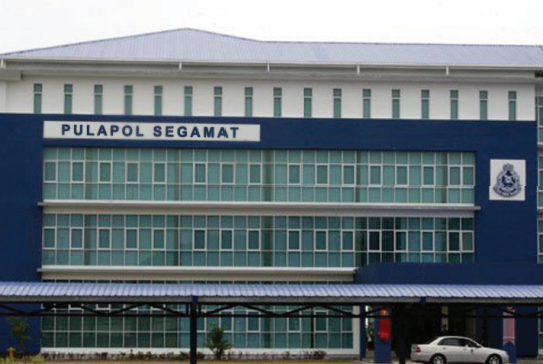 JKR / IP / CKUB / 139 / 2009
PUSAT LATIHAN POLIS DIRAJA MALAYSIA SEGAMAT JOHOR
ICT works for new training centre for Royal Malaysia Police, Segamat Johor
Supply | Install | Testing | Commisioning
1. Data structured cabling & fiber backbone cabling
2. Installation of 300 CAT 6 Data ports
3. Installation of 5 km of 12 core singlemode fiber channel cables
5. Single mode fiber channel cables
6. Network active equipment
7. Office automation system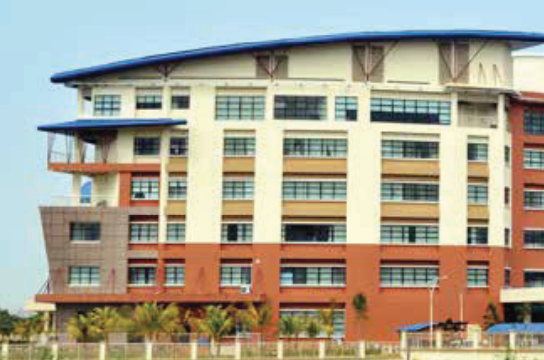 MOA / BPSP / 39 2008 (RT)
LEMBAGA KEMAJUAN IKAN MALAYSIA, SEPANG
ICT works for new headquarter and main hall for Lembaga Kemajuan Ikan Malaysia
Supply | Install | Testing | Commisioning
1. Data structured and fibre backbone
2. Supply, install, testing and commisioning of network active equipment
3. Data centre implementation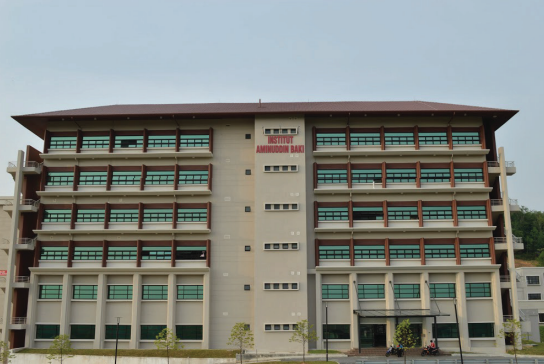 KP / BP / PEM / 133 / 200
INSTITUT AMINUDDIN BAKI, NILAI
ICT works for new education complex, Institute Aminuddin Baki
Supply | Install | Testing | Commisioning
1. Data centre implementation
2. Installation of 436 CAT 6 & 237 telephone
3. Installation of 2.5km of 8 core single mode fiber cables
4. Configuration of VOIP automation system
5. Configuration of 1 CISCO core switch, 4 distribution switches, 52 wireless AP, 1 wireless controller server